Stem Cell Therapy for Foot / Ankle Conditions in Brentwood, TN
At our office, we can relieve painful foot and ankle conditions without surgery. With just one visit to our providers you can be on the road to living a pain free life.
Schedule a Free Consultation
If you suffer with the any of the following foot / ankle conditions, the stem cell treatments available at Exodus Health Center can restore your health and help you live Pain-Free!
Foot / Ankle Pain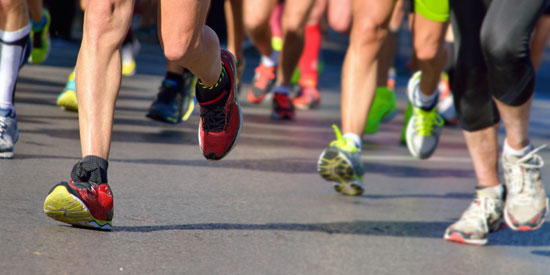 Exodus Health Center's providers have extensive experience when it comes to foot and ankle pain treatment. We have pioneered the industry's latest proven alternatives to surgery and steroids. Our same-day procedures will alleviate your foot and ankle pain regardless of the cause.
Our revolutionary platelet rich plasma (PRP) and regenerative cell procedures treat all the damages and underlying conditions that cause you pain. With just one visit to our specialists you can be on the road to living a pain free life. Our doctors utilize Regenerative Cells to rebuild and strengthen damaged tissue. We can start your healing process on the initial visit. Alleviate your foot and ankle pain today!
Plantar Fasciitis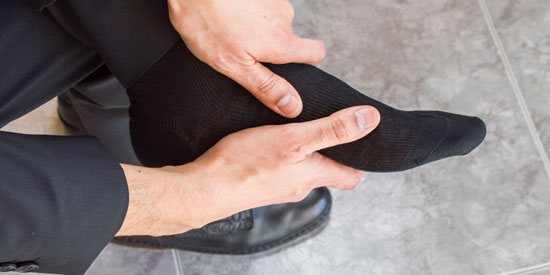 Plantar fascia or arch tendon is located at the bottom of the foot. It is a broad connective tissue that runs across the bottom of the foot and spreads from the heel bone to the toes at the front of the foot. Its overuse is what causes plantar fasciitis. The common symptoms of planter fasciitis include pain upon walking; the pain decreases as the foot begins to get warm, and also stabbing heel pain which originate at the bottom of the heel. This condition is commonly identified as a heel spur although both are not entirely the same. This is because a heel spur arises at the point where the plantar fascia connects the heel bone (calcaneus) which develops as a bony growth.
At Exodus Health Center we have introduced a new regenerative technique for the treatment of plantar fasciitis. We treat the stressed connective tissue with an injection amniotic regenerative cells. Our procedure regenerates damaged tissue while reducing pain. So if you are not satisfied with the results that traditional orthopedic treatments have delivered for your plantar fasciitis, contact us to learn more about how regenerative cell therapy can help.
What Our Patients Have to Say
Had just moved to town last month and needed a good chiropractor. I'm so happy I found this place!!! They listened to my needs, went over my x-rays and taught me how to improve my work ergonomics. I'd recommend anyone to go here! I'm beyond happy!!
---
Had a great experience with Dr. Guess. His care and concern was so great when I was in town for a short period and he made an availability to see me. He was able to help me so fast and it was just what I needed. I am so happy to have been recommended to go see this office and appreciate the excellent service they provided. The attention to detail was second to none, plus they truly made me feel at home. Love this place and these doctors!!
---
Dr. Justin and Dr. Brian are fantastic. Whether you're experiencing acute pain or looking to maintain a healthy lifestyle, they will listen to your needs and help you achieve your goals. The office is conveniently located and I appreciate being able to drop in during office hours without an appointment. I'm also grateful for the flexibility they offer for college students who are in and out of town.
---
Get Your Free Consultation
Schedule your free pain relief consultation today! Just click on the button, fill out the form, and a member of our team will contact you.