Spinal Decompression
Herniated or bulging discs can put pressure on the spinal nerves, resulting in pain down the back and legs. At Exodus Health Center, we offer nonsurgical decompression to relieve this pressure and alleviate associated pain. Unlike more invasive options, spinal decompression requires little to no recovery time or powerful pain medications
—so you can enjoy the results and continue to perform your daily activities.
Spinal decompression uses mechanical traction to gently stretch the spine. During this procedure, you will lay on a special table while our healthcare professional controls the traction device through a computer. A session typically consists of 15 one-minute periods of decompression with a relaxation cycle in between, for a total of 30 minutes.
Nonsurgical decompression causes a vacuum-like effect, which allows any leaking tissue to return to the spinal disc. The vacuum also increases blood circulation in the spine, which brings nutrients and oxygen necessary for healing.
Patients report that decompression is a pain-free procedure; in fact, some even fall asleep during their session.
Surgery should always be a last resort when it comes to treating back pain. To learn if you're a candidate for our spinal decompression therapy, please call 615-445-7701 to schedule your FREE initial consultation today.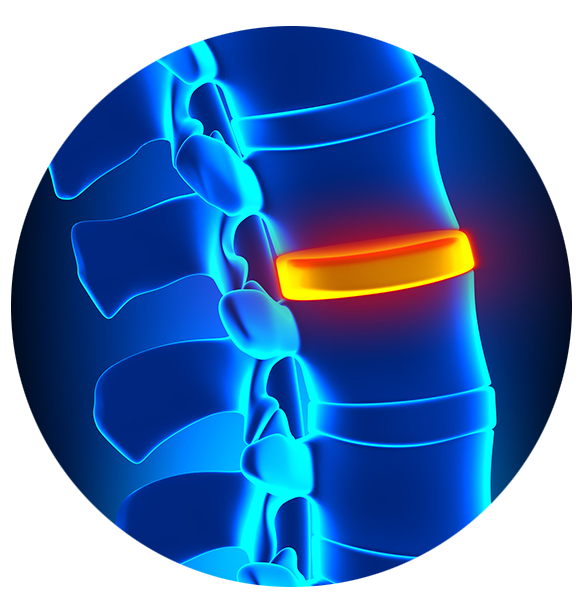 At Exodus Health Center , Spines Are Our Specialty
Which means our healthcare staff is specially trained to diagnose and treat the source of your back pain. All of our treatment options are all-natural, so you can benefit from your treatment without the risks and recovery time associated with more invasive procedures, such as back surgery.
Call us today
learn more about our Spinal Decompression.
What types of Medical Conditions are treated with Spinal Decompression?
Conditions that involve joint pains and ligament/tendon injuries are often excellent candidates for Spinal Decompression.
Here is a partial list of the conditions Spinal Decompression helps considerably:
Sciatica
Stenosis
Herniated Disc
Migranes
Chronic Back, Neck, and Shoulder Pain
What Our Patients Have to Say
Had just moved to town last month and needed a good chiropractor. I'm so happy I found this place!!! They listened to my needs, went over my x-rays and taught me how to improve my work ergonomics. I'd recommend anyone to go here! I'm beyond happy!!
---
Brian Nelson
Had a great experience with Dr. Guess. His care and concern was so great when I was in town for a short period and he made an availability to see me. He was able to help me so fast and it was just what I needed. I am so happy to have been recommended to go see this office and appreciate the excellent service they provided. The attention to detail was second to none, plus they truly made me feel at home. Love this place and these doctors!!
---
Matt Hayden
Dr. Justin and Dr. Brian are fantastic. Whether you're experiencing acute pain or looking to maintain a healthy lifestyle, they will listen to your needs and help you achieve your goals. The office is conveniently located and I appreciate being able to drop in during office hours without an appointment. I'm also grateful for the flexibility they offer for college students who are in and out of town.
---
Casey Overly
Get Your Free Consultation
Schedule your free pain relief consultation today! Just click on the button, fill out the form, and a member of our team will contact you.