Infant and Pediatric Care
Pediatric Care and Chiropractic Treatments for Infants
High Quality Pediatric Care For Your Child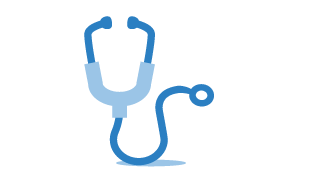 Why Infant and Pediatric Care?
It is often forgotten that children experience many of the same stressors as adults. Improper functioning of the nervous system may result in lower resistance to germs, lower resistance to disease and a weakening of the internal organ system. With the help of our pediatric care your child can live a happier and healthier life.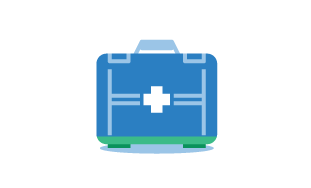 Why Exodus Health Center?
Our Chiropractors at Exodus Health Center are trained to care for infants and children of all ages. Routine physical medicine care relieves children of many of the stressors bombarding their nervous system. We provides infants and children with the best in physical medicine care. Chiropractor Brentwood
Infant and Pediatric Care Can Help Treat
Chiropractic and Pediatric Care
Incorporating physical medicine into your infant or child's standard care creates a solid foundation for whole-body health and wellness. Studies show that chiropractic and pediatric care are both safe and effective for children, and parents whose children see a physical medicine specialists report improvements in their child's well-being:
Improved immune system

Improved behavior

Improved sleep habits
Stresses That Negatively Affect Children:
Routine physical medicine care relieves children of many of the stressors bombarding their nervous system. Exodus Health Center provides infants and children the best in Pediatric Care. Some common Enviromental Stressors are:
Germs

Humidity

Pollen

Toxins
Free 15 Minute Chat
Call Us Today for a Free Consultaion
Book Appointment
Schedule your Chiropractic and Pediatric Care Session.
First Session!
Take your first step towards a happier and healthier you.
Frequently Asked Questions
Is Chiropractic Care Safe For Children?
Read More
A chiropractic adjustment is safe for patients of all ages, even newborns. After an assessment of your child's spine, a chiropractor will perform a soft adjustment using either their hands. This adjustment helps to remove the stress and issues.
Does my Baby Need to See a Chiropractor?
Read More
Birth can be a traumatic event for the spine and may be a cause of illness in children. Chiropractic Care and Realignment for the newborn infant is often recommended.
Can a Chiropractor Help a Gassy Baby?
Read More
Yes, Chiropractic care is a gentle, conservative, and highly successful option for treating infants with colic.
Can a Chiropractor Hurt My Unborn Baby?
Read More
There's no research to suggest chiropractic care presents health risks to a pregnant woman or her fetus. Chiropractic treatment is an option to treat pain. It is taken as a better alternative for pregnant women because many pain medications could adversely affect their baby. More About Pregnancy Care Here.
How Do I Know if my Child Needs a Chiropractor?
Read More
Unless a child has an obvious problem, it can be difficult for parents to recognize when a child needs a Chiripractor. It is not always easy for someone other than a chiropractorto determine if the child has a problem. 
Common indicators of spinal issues can can be present if your child has persistent earaches, sore throats, colic, headaches, bed-wetting, and growing pains. 
Is Exodus Health Center Child-Friendly?
Read More
Yes! Exodus Health Center has a friendly and safe area specifically designed to entertain children while they are waiting for Chiropractic Care.