Car Accident and Personal Injury
Chiropractic Treatments for a Car Accident or Auto Injury.
Recover from Car Accident Injury Pain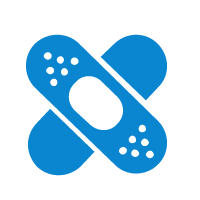 Car Accident? Get Help
Car accident injury is never expected, but can leave us experiencing pain, discomfort and missing out on activities of daily living. In some cases, although we've been involved in an accident, some of us don't experience any pain at all. Whether you're suffering from pain or not, immediate chiropractic attention following an auto accident is imperative to aligning whole-body health.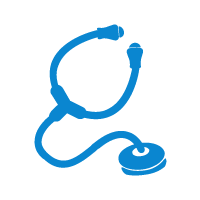 Why Exodus Health Center?
If you have been involved in a car accident, our chiropractors at Exodus Health Center are able to handle all of your chiropractic and physical therapy needs. Whether you're experiencing neck pain, back pain, whiplash, headaches and migraines or general health concerns related to an auto accident, we're your chiropractic source for individualized physical rehabilitation and recovery from car accident injury and whole-body health. Chiropractor Brentwood
Seek Help After a Car Accident if:
About Car Accidents and Personal Injury
While pain may be absent, force creates trauma and trauma creates bruising and swelling that may take days or even a week to settle into the body. Chiropractic care assists in comprehensively evaluating even the most subtle subluxation to prevent an instance of pain. Our chiropractors will apply a myriad of techniques and prescribe physical therapy to complement your physical rehabilitation. By restoring communication between the nervous system and rest of the body, soft tissues and bones will begin to work together again.
Decompression for Personal Injury
We seek to treat conditions and diseases to improve the major symptoms of concern as well as to treat underlying problems and other systemic complications which may arise. Spinal decompression gently stretches the spine using a motorized device to adjust the spinal position and the forces affecting it.  This creates negative pressure in spinal discs, and takes painful pressure off of them while promoting their natural height. Decompression Terapy is an extremely useful tool for correcting injuries and eliminating pain, allowing for your discs and spine to reach optimal health.
Free 15 Minute Chat
Call Us Today for a Free Consultaion
Book Appointment
Schedule your Evaluation Today
First Session!
Take your first step towards a happier and healthier you.
Frequently Asked Questions
Should I See An Attorney First?
Read More
Your health should be your first priority and main concern. If you have been in an Auto Accident, your examination findings will give you additional information that will guide you to decide if an attorney consult is for you. If you need, we can recommend a reputable attorney in our area.
What If My Car Only Has Minor Damage?
Read More
Studies show that: "The amount of damage to the automobile bears little relation to the force applied to the cervical spine (neck) of the occupants." So if you have been in a Car Accident, there is not a direct relationship between the vehicle damage and the severity of your injury.
If I Need Treatment, Do I Have To Pay For It?
Read More
In many cases, no. Only in rare cases does this happen. In most, we will wait until your case settles with an attorney, basically providing care with "no out of pocket cost". Additionally, some insurance policies have what is called Med Pay that will pay medical bills 100% up to a certain limit. Need more help? Call us today.
Why should I See a Chiropractor for a Car Accident?
Read More
Your injury needs to be documented and examined by a doctor who focuses on the diagnosis and treatment of car accident or auto related injuries. The hospital ER is to make sure that there is no immediate life-threatening issue. Typically, they do not treat mechanical and soft tissue issues that can lead to pain and disability in the time to come. Pain pills and anti-inflammatory drugs just mask the problem and don't correct the issue. You need a doctor that understands soft tissue healing and its process.
Insurance Wants To Settle, What Should I Do?
Read More
Before you sign or settle with an insurance company, you should have your injuries examinde and documented. Settling before you have healed completely will result in financial responsibility for your care.
Does Chiropractic Hurt? Is it Safe?
Read More
Does it hurt? Definitely no! Chiropractic care is gentle and most people look forward to their care plan.
Is it Safe? Simple answer, Yes! Chiropractic care is noninvasive and allows the body to heal naturally, especially when compared to common medicines and their side effects.