Dry Needling
Dry Needling | Brentwood, TN | Exodus Health Center
Dry Needling Alleviates Muscle Tension and Spasms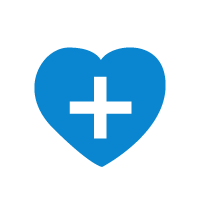 Why Dry Needling?
Dry Needling uses small, thin-like needles to provide physical stress stimulation to any affected tissue. By inserting these needles, the tissue can be physically stretched, improving mobility. Small lesions can sometimes be made to create a physiologic response. This response is to rebuild injured and inflamed soft tissues in and around the needling spot. This can bring about healing and repair of damaged tissue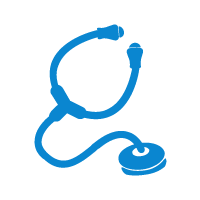 Why Exodus Health Center?
At Exodus Health Center, non-invasive medical procedures are the mainstay of our practice. Using the most up to date techniques, our staff treats patients as whole people, providing a comprehensive diagnostic assessment in order to design a customized strategy for relief from medical concerns. We seek to address the root cause of any condition to providing long-term pain relief and stability. Chiropractor Brentwood
Repetitive Stress Injuries
Neck, Back, Shoulder Pain
Numbness in Arms and Legs
Tingling (Pins and Needles)
Benefits
Despite its intimidating name, "Dry Needling" is a safe, effective treatment targeting involving needles that target Trigger Points in the body. The needles are the same size as those used in acupuncture. There are a variety of benefits that come about from it too.
Loosen Stiff Muscles
Ease Joint Pain
Improve Blood Flow
Improve Oxygen Circulation Within the Body
Muscle Pain Relief
Improve Movement Throughout the Body
Dry Needling Verses Acupuncture
When a chiropractor performs dry needling, they use a small needle under the skin to target tight points within a tissue that cause pain. It gives our our Chiropractors the ability access to tissues which would not be accessible for manipulation with the hands. Dry needling is similar to acupuncture, but is very different at the same time.
Acupuncture has been practiced for thousands of years and is based on more eastern approaches to medicine. Needling is a new approach to treating trigger points through the body and is based on a western approach.
Needling is only a part of a physical therapy treatment and is sometimes paired with other techniques, exercises, and modalities such as heat or ice. Many Chiropractors that practice refer to it as a "tool in the belt". This jus means it is part of a broader collection of health care techniques for improving a person's quality of life.
Free 15 Minute Chat
Call Us Today for a Free Consultaion
Book Appointment
Schedule your Chiropractic Session.
First Session!
Take your first step towards a happier and healthier you.
Frequently Asked Questions
Read More
Most patients do not feel pain. The most common feeling is a little pressure from the needle being inserted into the muscle. The needle manipulation is intended to produce twitch response which can bring about a brief pain response, but it is very small and lasts less than a second.
What Can I Expect After Treatment?
Read More
Most of our poeple feel improvement within the first 24 hours after treatment. Sometimes there are several treatment sessions recommended. Most people notice an increased range of motion, ease of movement, and decreased pain following their first treatment.
Are There Any Side Effects?
Read More
Slight Soreness is a common side effect of Dry Needling. It may last for a couple hours or up to a few days. Sometimes there may be small bruising in the affected area. By applying ice or heat or stretching, you can help to alleviate any soreness.
Read More
Yes! Dry needling works and it works well. There have been many studies that show dry needling is able to provide a person with pain relief instantly. Most poeple continued to experience relief up to four weeks into the treatment.
Isn't Acupuncture the Same?
Read More
Dry needling and acupuncture are two different treatments. Acupuncture is based on Chinese medicine and performed to open your "flow" to relieve pain. Dry needling, on the other hand, is a  treatment for musculoskeletal and nervous system issues based on the body's trigger points.
Does It Work For Chronic Pain?
Read More
Dry needling can treat both acute and chronic pain!
It's used as part of a larger treatment plan to for overall health and effectively managing things like Shoulder Pain, Back Pain, Neck Pian, Headaches, Migraines, Tennis Elbow and more!