Pregnancy Care
Pregnancy Care and Chiropractic Treatments for Expecting Mothers.
Recover from Car Accident Injury Pain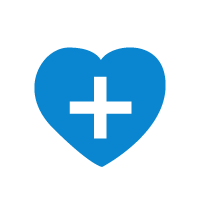 Why Pregnancy Care?
Maintaining spinal alignment can ease a women's discomfort during pregnancy, and often helps avoid a caesarean delivery. Chiropractic Treatment can also help preserve a woman's strength, flexibility, and coordination, all of which will speed a new mom's recovery after delivery.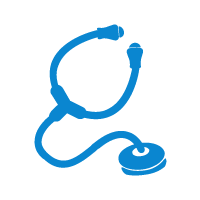 Why Exodus Health Center?
Our Chiropractors at Exodus Health Center are trained to care for women throughout a pregnancy. Physical medicine care during pregnancy benefits both mother and child. As the woman undergoes changes to accommodate the baby's development, stress is placed throughout the body. Chiropractor Brentwood
Pregnancy Care Can Help Treat
Chiropractic and Pregnancy Care
Chiropractic care is maintenance of the spinal column, discs and related nerves without drugs or surgery. It involves the art and science of adjusting misaligned joints of the body, especially of the spine, which reduces stress and therefore promotes health throughout the body. Chiropractic care during pregnancy can provide many benefits for women who are pregnant:
Maintaining a healthier pregnancy
Controlling nausea
Reduced labor and delivery time
Relief for back, neck or joint pain
Cesarean Delivery Prevention
Areas of Stress
As the body undergoes changes to accommodate the baby's development, stress is placed on the body's musculoskeletal system:
Pelvic shifts

Postural changes

Protruding abdomen

Spinal curvature

Stressed joints

Fatigued muscles
Free 15 Minute Chat
Call Us Today for a Free Consultaion
Book Appointment
Schedule your Chiropractic and Pregnancy Care Session.
First Session!
Take your first step towards a happier and healthier you.
Frequently Asked Questions
Is Chiropractic Care Safe During Pregnancy?
Read More
Chiropractic care is typically a safe and effective practice during pregnancy. Routine Chiropractic Care can help manage pain in your back, hips, and joints, as well as establish pelvic balance. This provides your baby with as much space as possible throughout the course of your pregnancy.
How Often Should I Get Treated While Pregnant?
Read More
Women should typically see a Chiropractor once a month during the first trimester, and then every two or three weeks until the last month of pregnancy or so. After pregnancy, once a week when any discomforts occur.
Can a Chiropractor Induce Labor?
Read More
Yes, Chiropractic Care increases the odds of having a natural birth experience. It relaxes the floor of the pelvis and returns it to balanced alignment.
Can a Chiropractor Hurt My Unborn Baby?
Read More
There's no research to suggest chiropractic care presents health risks to a pregnant woman or her fetus. Chiropractic treatment is an option to treat pain. It is taken as a better alternative for pregnant women because many pain medications could adversely affect their baby.
How Far Along in Pregnancy Should I Seek Care?
Read More
The earlier you prepare, the better your body for pregnancy. There's no limit to how early on you can start chiropractic care. This form of care can benefit even women who start as late as 39 weeks.
What About Massage During Pregnancy?
Read More
Some say that the greatest benefit of prenatal massage may be the drug-free pain relief regular massage can offer. Our doctor may suggest you include massage, physical therapy, home exercises, nutritional counseling and other wellness services as part of your plan throughout pregnancy.