Chiropractic Care in Brentwood, TN
Chiropractic treatments are an effective and safe form of restoring proper spinal alignment, joint motion, and nervous system function.
Schedule a Free Consultation
Exodus Health Center helps bring relief to patients with a variety of painful symptoms:
Due to normal wear and tear on the body or traumatic injuries, spinal joints can become misaligned and restricted. This causes the nerve roots exiting the spine to become pinched, resulting in a number of health-related conditions.
Pain (low back, neck, mid back, hip, shoulder, knee, elbow, ankle, wrist)
Arthritis
Disc Injuries (herniated, bulging, protruded discs)
Sciatica
Numbness in arms and legs
Tingling, the feeling of Pins and Needles
Headaches
Stiffness and Decreased Movement
Carpel Tunnel Syndrome
Plantar Fasciitis
Poor Posture
Fatigue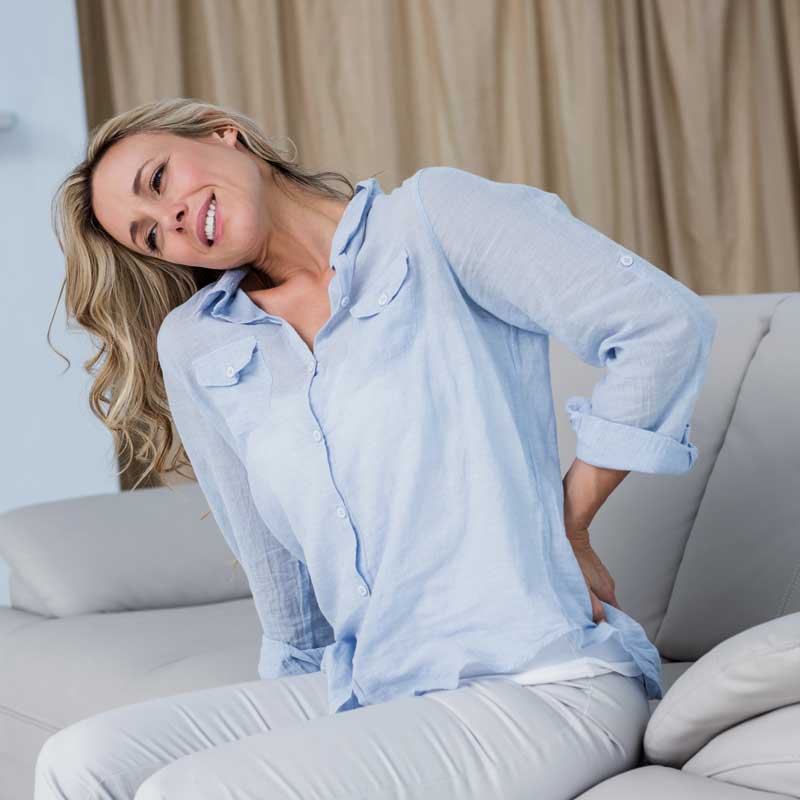 "Chiropractic care helps to reduce stress on the body and improves the immune system function."
A Chiropractic Care Leader in Brentwood, TN
By providing gentle manipulation to these spinal joints, our chiropractic care experts use various techniques and therapies to restore proper alignment, motion and proper nerve function. This addresses the root cause of the condition thereby providing long-term pain relief and stability.
Call us today
learn more about our chiropractic care and to schedule a FREE consultation.
What types of Medical Conditions are treated with Chiropractic Care?
Conditions that involve joint pains and ligament/tendon injuries are often excellent candidates for Chiropractic Care.
Here is a partial list of the conditions Chiropractic Care helps considerably:
Sciatica
Stenosis
Herniated Disc
Migranes
Chronic Back, Neck, and Shoulder Pain
What Our Patients Have to Say
Had just moved to town last month and needed a good chiropractor. I'm so happy I found this place!!! They listened to my needs, went over my x-rays and taught me how to improve my work ergonomics. I'd recommend anyone to go here! I'm beyond happy!!
---
Brian Nelson
Had a great experience with Dr. Guess. His care and concern was so great when I was in town for a short period and he made an availability to see me. He was able to help me so fast and it was just what I needed. I am so happy to have been recommended to go see this office and appreciate the excellent service they provided. The attention to detail was second to none, plus they truly made me feel at home. Love this place and these doctors!!
---
Matt Hayden
Dr. Justin and Dr. Brian are fantastic. Whether you're experiencing acute pain or looking to maintain a healthy lifestyle, they will listen to your needs and help you achieve your goals. The office is conveniently located and I appreciate being able to drop in during office hours without an appointment. I'm also grateful for the flexibility they offer for college students who are in and out of town.
---
Casey Overly
Get Your Free Consultation
Schedule your free pain relief consultation today! Just click on the button, fill out the form, and a member of our team will contact you.