Platelet Rich Plasma (PRP) Therapy
Regenerative Platelet Rich Plasma (PRP) Therapy Therapy Procedures in Brentwood, TN
Advance Therapy With Advance Results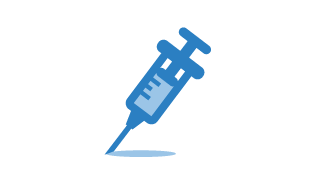 Why Platelet Rich Plasma (PRP) Therapy?
The human body has an inherent ability to heal tissue, but in certain areas that capacity is diminished. With age, the capability to create new cells in the body is decreases. Certain conditions, such as degenerative arthritis, can cause severe joint pain, and conventional medicine offers treatment that may mask the pain temporarily, but not alter the condition itself. With the help of regenerative medicine and options such as Platelet Rich Plasma (PRP) Therapy, the ability to repair damaged tissue has increase greatly.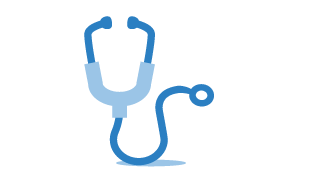 Why Exodus Health Center?
At Exodus Health Center, non-invasive medical procedures are the mainstay of our practice. Using the most up to date techniques, our staff treats patients as whole people, providing a comprehensive diagnostic assessment in order to design a customized strategy for relief from medical concerns. The technology has advanced to a point that, at Exodus Health Center, we apply regenerative medicine such as Platelet Rich Plasma (PRP) Therapy to help our patients attain their wellness goals and achieve a higher quality of life. Chiropractor Brentwood
Reasons for Platelet Rich Plasma (PRP) Therapy
How Does Platelet Rich Plasma (PRP) Therapy Work?
Once the Platelet Rich Plasma is injected in the painful area, it begins a powerful regenerative process. They start releasing growth factors that increase blood flow to the area and generate the healing process.
Also, the platelets and growth factors send out signals which call in the body's cells as well to promote healing. The damaged tissue is replaced by new cells, and the cartilage has the potential to be identical to what you had before the issues.
How is Platelet Rich Plasma (PRP) Therapy Administered?
The 1st step of the Platelet Rich Plasma (PRP) Therapy procedure consists of acquiring a bit of blood from the patient, similar to a simple blood draw. Afterwards, the medical personnel uses a centrifuge to separate the PRP Thereapy Treatment platelets from the blood. The centrifuge process separates the blood into three components. The middle layer contains the heavily concentrated platelets and growth factors, and this is the part used for the procedure.
The 2nd step of the procedure consists of injecting the concentrated solution, rich in platelets to the area experiencing pain. Numbing medicine is used to relieve discomfort during the injection procedure.
The doctor will simply inject thePlatelet Rich Plasma (PRP) Therapy Treatment into the painful area, using ultrasound or x-ray guidance if needed. Once the affected ligament, tendon and joint is injected with PRP, it starts healing with inflammation as the first step.
Free 15 Minute Chat
Call Us Today for a Free Consultaion 
Book Appointment
Schedule your PRP Therapy Treatment
First Session!
Take your first step towards a happier and healthier you.
Frequently Asked Questions
What is Platelet Rich Plasma (PRP) Therapy?
Read More
Platelet Rich Plasma (PRP) is an injectable treatment by which a person's blood is utilized. Platelets are key in the growth of new cells and tissue healing. PRP promotes collagen production, regenerates the skin tissue, and re-energizes your cells into healing themselves. PRP tightens the skin, reduces wrinkles and improves overall skin health.
How is Platelet Rich Plasma (PRP) Administered?
Read More
Platelet Rich Plasma (PRP) Treatment involves a fraction of blood, collected from the individual into a syringe. The blood is then spun down in a special centrifuge to separate its components. The platelet rich plasma is then reinjected back into the skin.
How Long is a PRP Treatment?
Read More
A PRP treatment takes between an hour or two to complete on average. This depends on how the PRP is administered. This timeframe includes a 30 minute period for the blood to be drawn and spun in the centrifuge, and for any topical numbing to be applied.
Read More
There is some mild discomfort while the PRP is being reinjected. The sensation felt is typically described as a burning or tingling feeling. This feeling only lasts a few minutes after the PRP injected. We ensure our patients are comfortable throughout the entire PRP treatment process and seek to aid any discomfort.
When Will I Begin to See Results from PRP?
Read More
PRP does not mask your pain or other symptoms like medication. If PRP has helped you, you will notice a difference in your overall pain level and function. Many patients will see an increase in overall pain levels initially, but as the healing process occurs, symptoms are expected to reduce gradually over the course of a few weeks. Much depends on the individual's overall health, age, diet, and activity. For some patients, repeat treatments may be needed.
Read More
This is different for everyone. Much depends on the underlying injury and whether there have been a recurring injuries to the affected area. It is impossible to predict if and when further treatments will be needed for a specific condition. In some cases, patients do come back months or years later for repeat PRP injections.
What is the Success Rate for PRP?
Read More
The success rate of PRP therapy varies. Much depends of the condition being treated and health status of the patient. Success is also highly subjective and dependent on the patient's perception. PRP success in the treatment of tennis elbow (lateral epicondylitis) has been reported in up to 80-90% in some studies, Achilles tendonitis 70-80% and golfer's elbow (medial epicondylitis) 60-70%.
Are There Side Effects to PRP Therapy?
Read More
As with any type of injection, there is a small risk of infection, injury to blood vessels and risk of bleeding. There is a small risk of injury to a tendon or ligament when injected. Many patients will experience increased pain or discomfort for a temporary period following a PRP treatment.