Regenerative Medicine
Regenerative Medicine Procedures for Joint Pain and Other Health Conditions
Advance Therapy With Advance Results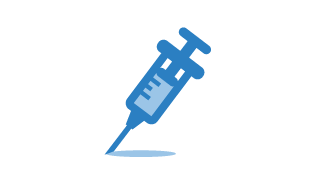 Why Regenerative Medicine?
Regenerative Medicine injections work with the body's natural ability to heal itself. Unlike treatments that simply address the symptoms, this therapy actually promotes repair of the body, restoring degenerated tissue. Conditions that involve joint pains and ligament/tendon injuries are often excellent candidates for Regenerative Medicine. There are a variety of medical conditions that can be treated with Regenerative Medicine listed below.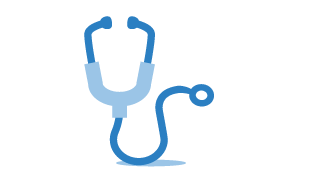 Why Exodus Health Center?
At Exodus Health Center, non-invasive medical procedures are the mainstay of our practice. Using the most up to date techniques, our staff treats patients as whole people, providing a comprehensive diagnostic assessment in order to design a customized strategy for relief from medical concerns. The technology has advanced to a point that, at Exodus Health Center, we apply regenerative medicine designed to help our patients attain their wellness goals and achieve a higher quality of life. Chiropractor Brentwood
Reasons for Regenerative Medicine
About Regenerative Medicine
Regenerative Medicine cells are specialized human cells that have the potential to transform into almost any type of cell. Most Regenerative Medicine cells used in research or medicine today come from two sources. The main source comes from adult Regenerative Medicine cells, taken from fully developed tissue, things such as bone marrow. Some come from human embryonic cells, which are found in fertilized eggs in outside of the body and donated specifically for the purpose of research or medicine. 
Until recently, treatment options for people with osteoarthritis of the knee were limited. Steroid injections, joint replacement surgery, and physical therapy were often the only treatment options. Now, regenerative injections for knee osteoarthritis are available at Exodus Health Center. Regenerative Medicine also has applications for treating Achilles tendonitis, rotator cuff tendonitis, and degenerative arthritis.
These injections work with the body's natural ability to heal itself. Unlike treatments that simply address the symptoms, regenerative therapy actually promotes repair of the body, restoring degenerated tissue. Regenerative Medicine injections also contain hyaluronan, which eases pain and restores mobility by lubricating joints and tendons. This therapy fits well with Exodus Health Center's integrated approach to wellness, addressing the source of issues, rather than just treating the symptoms.
Free 15 Minute Chat
Call Us Today for a Free Consultaion 
Book Appointment
Schedule your Regenerative Medicine Treatment 
First Session!
Take your first step towards a happier and healthier you.
Frequently Asked Questions
Is Regenerative Medicine Safe?
Read More
Absolutely!
Our Regenerative Cell Therapy is an extremely safe treatment option. We are committed to the highest standards of patient safety, and adheres to stringent FDA regulations.
Is More Than One Treatment Needed?
Read More
Not every person is the same. Obviously that possibility exists and that's why we take our patients through our advanced assessment so we can carefully determine if you are one of those special cases. It is important to understand that once a joint regenerates, there would be no need for further treatment unless a new injury occurred or over-time,that joint degenerated again. Many patients are experiencing major relief from our Regenerative Medicine after only ONE treatment!
What Determines The Outcome?
Read More
Various factors will determine the outcome of your Regenerative Cell Therapy treatment, such as the extent of damage, disease and the location being treated. Most people respond well to this therapy option and experience relief from pain in just a short period of time. For instance, this therapy has been known provide full relief to patients after only one treatment.
Increase the Effectiveness of my Therapy?
Read More
Yes! Our treatment plans are comprehensive. Not only will we provide you with the most cutting-edge treatment options, but we will also assist you through rehabilitation. Following the custom program created for your specific needs will thoroughly increase the effectiveness.
How Much Downtime After Regenerative Medicine?
Read More
Typically, there is no little to no downtime from cellular therapy.
How Long Does the Repair Process Take?
Read More
Generally, the repair process begins immediately and the good news is that it can continue to repair for up to eight additional months from the date of the initial procedure.
How Often Does the Procedure Work?
Read More
Regenerative Cell Therapy has amazing results on a wide range of conditions. Most people generally feel significant, if not complete relief from this non-surgical procedure. In a recent study from an amniotic manufacturer, they found that in a group of over 60 participants the average pain scale went from an 8 to a 0 in just 5 weeks for all the participants!
Surgery After Regenerative Medicine?
Read More
Yes. There is nothing about these procedures that would preclude you from having traditional surgery. We evaluate each case carefully, however, so if it's possible to tell that the best course of action is truly conventional surgery we will advise you on that.