DNA Testing
DNA Testing and Chiropractic Treatments, Brentwood, TN
DNA Testing Shows The Future of Your Health is in Your Genes.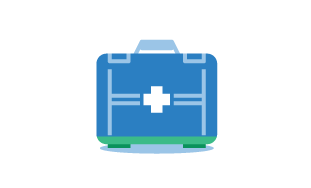 Why Try DNA Testing?
While you cannot change your genetic makeup, you can actively take steps that reduce the risk of certain diseases and optimize your health. Personalized DNA Testing allows you to focus on the modifiable factors such as a healthy diet, exercise regimen and appropriate supplement intake.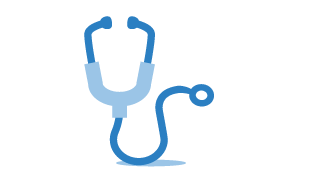 Why Exodus Health Center?
Using the latest discoveries in genetic research, Exodus Health Cener has Partnered with MaxGen Labs to analyzes many of the variations that make your genome unique in terms of optimal health and performance. You can discover what diet and exercises work best for you, which nutrients you may be deficient in, and food sensitivities. We have multiple tests to better suit your needs and budget. Chiropractor Brentwood
You Should Consider DNA Testing if You
Exercise More Efficiently
Know What Vitamins To Take
DNA Testing can empower you to:
Increase endurance and athletic performance

Prevent chronic diseases and live healthier

Make effective lifestyle changes

Look and feel your best

Achieve and maintain a healthy weight
Exodus Health Center | Genetic DNA Testing
DNA Testing examines many influenced by your genes such as:
Increased blood cholesterol
Obesity and Body Mass Index
Relative resting metabolic rate
Fast twitch muscle fiber activity
Vitamin (eg. A, D) and folate / folic acid metabolism
Addictive behaviors
It also helps you better understand the how diet and exercise interactions with your genes:
Sugar and carbohydrate metabolism
Alcohol and caffeine metabolism
Dietary fat intake and response to blood cholesterol
Lactose intolerance and bone health
Diabetes management
Free 15 Minute Chat
Call Us Today for a Free Consultaion
Book Appointment
Schedule your Genetic DNA Testing.
First Session!
Take your first step towards a happier and healthier you.
Frequently Asked Questions
What is The Process of Testing my DNA?
Read More
We collect a saliva sample using a swab to gather your DNA information. We then Ccontact you with the results from your DNA Testing.
What Happens to my Sample at The Lab?
Read More
Our lab is concerned about your privacy. We take great lengths to destroy DNA as soon as your report is complete. We don't want to know your ancestry or provide 3rd party companies with "research." Please keep in mind that this means we will not be able to update reports or resend reports months after your original report has been sent to you.
Read More
You have two copies of each gene, one from each parent. Your genotype refers to the two nucleotides (A, C, G, or T) found at the same location on each copy of a gene.
How Do You Connect my DNA and Nutrition?
Read More
Exodus Health Center uses evidence-based research from our partners over at MaxGen Labs. From their scientific conclusions, we recommend the foods that have the highest amount of nutrients that your genotypes have shown to benefit from.
Do you Test for Ancestry Genes?
Read More
No. We are purely focused on genetic information that will help you optimize your health.
How Long Will it Take to Receive my Results?
Read More
Reports are generally delivered approximately 3 weeks after receiving your sample. At times, it may take up to 5 weeks if a sample needs to be rerun in the lab. Realistically, there are times where the lab gets backed up with samples, especially around holidays. Our team will let you know if a report is going to be delayed. Most genetic testing companies take 8 weeks or more to report results, so we try to aim for a faster turn-around time.