High Quality Care for Your Child
Incorporating physical medicine into your infant or child's standard care creates a solid foundation for whole-body health and wellness. Studies show that chiropractic care is both safe and effective for children, and parents whose children see a physical medicine specialists report improvements in their child's well-being:
Improved immune system

Improved behavior

Improved sleep habits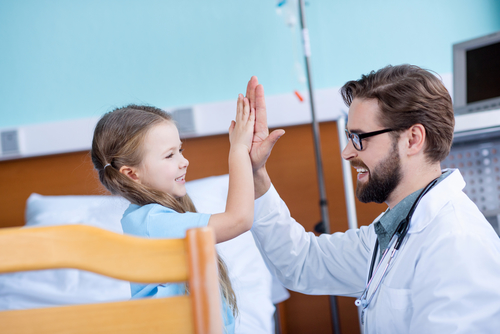 With the help of our pediatric care your child can live a happier and healthier life.
So much of physical medicine care is focused on the central nervous system
Often it is forgotten that children experience many of the same stressors as adults. Improper functioning of the nervous system may result in lower resistance to germs, lower resistance to disease and a weakening of the internal organ system. Environmental stresses also negatively affect children:
Germs

Humidity

Pollen

Toxins
Call us today: 
Schedule your FREE consultation with one of our pediatric care specialists.
Routine physical medicine care relieves children of many of the stressors bombarding their nervous system. Exodus Health Center provides infants and children the best in physical medicine care.
What Our Patients Have to Say
Had just moved to town last month and needed a good chiropractor. I'm so happy I found this place!!! They listened to my needs, went over my x-rays and taught me how to improve my work ergonomics. I'd recommend anyone to go here! I'm beyond happy!!
---
Brian Nelson
Had a great experience with Dr. Guess. His care and concern was so great when I was in town for a short period and he made an availability to see me. He was able to help me so fast and it was just what I needed. I am so happy to have been recommended to go see this office and appreciate the excellent service they provided. The attention to detail was second to none, plus they truly made me feel at home. Love this place and these doctors!!
---
Matt Hayden
Dr. Justin and Dr. Brian are fantastic. Whether you're experiencing acute pain or looking to maintain a healthy lifestyle, they will listen to your needs and help you achieve your goals. The office is conveniently located and I appreciate being able to drop in during office hours without an appointment. I'm also grateful for the flexibility they offer for college students who are in and out of town.
---
Casey Overly
Get Your Free Consultation
Schedule your free pain relief consultation today! Just click on the button, fill out the form, and a member of our team will contact you.