Chiropractor Brentwood, TN
Exodus Health Center | Chiropractor Brentwood, TN | Health and Wellness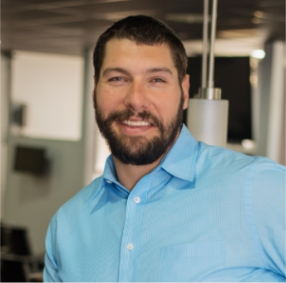 Dr. Justin Ard
Chiropractor
Dr. Justin started his journey as a chiropractor in his hometown of Murray, KY. While playing college football, he actually coached a middle school basketball program for three years where he coached his chiropractor and mentors son. While his parents both work in the medical field, after seeing the miracles and health chiropractic care produced, he immediately felt called to join this mission.
He received a Pre-Med degree from Murray State University in 2006. During his undergrad years, Dr. Justin was a four-year member of the Murray State football team where he earned the first team all-conference honors, he then went on to pursue his dream of being a Chiropractor. He was accepted and attended one of the best chiropractic schools in the country at Life University in Marietta, GA. During his time in school, he was educated in the latest and most up to date techniques of the chiropractic profession. Working with many diverse groups including children, families, and pregnancy, he was able to learn and master many different techniques in order to take care of almost everyone that seeks chiropractic care. Due to his diverse sports background, Dr. Justin also takes care of many athletes who seek to improve their performance on the field as well as their health off the field.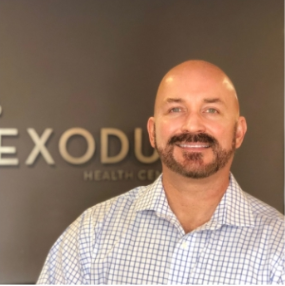 Dr. Bryan Guess
Chiropractor
Dr. Guess grew up in a small town in western KY, graduated from Murray State University with a degree in exercise science. During his time at MSU, he was a competitive college cheerleader and suffered a back injury which left him with a painful walk for 8 weeks. He was referred to a chiropractor which was quickly able to cure his ailments. It was that time he gained a mentor and knew what he wanted to do with this life. Help other people experience the relief that he experienced.
Dr. Guess graduated from Life university in Marietta GA. While in school he was able to study a diverse range of techniques ranging from pediatrics, extremities, athletic improvement and spinal decompression. Dr. Guess has treated all types injuries and all walks of life. From car accident whiplash, debilitating sciatica, constant knee pain, irritating plantar fasciitis and helping people live without their cane/walkers.
In his free time, he enjoys spending time with his wife Denise. They enjoy all live music, sporting events, hiking, fishing and traveling. "Take care of your body, it's the only place you have to live".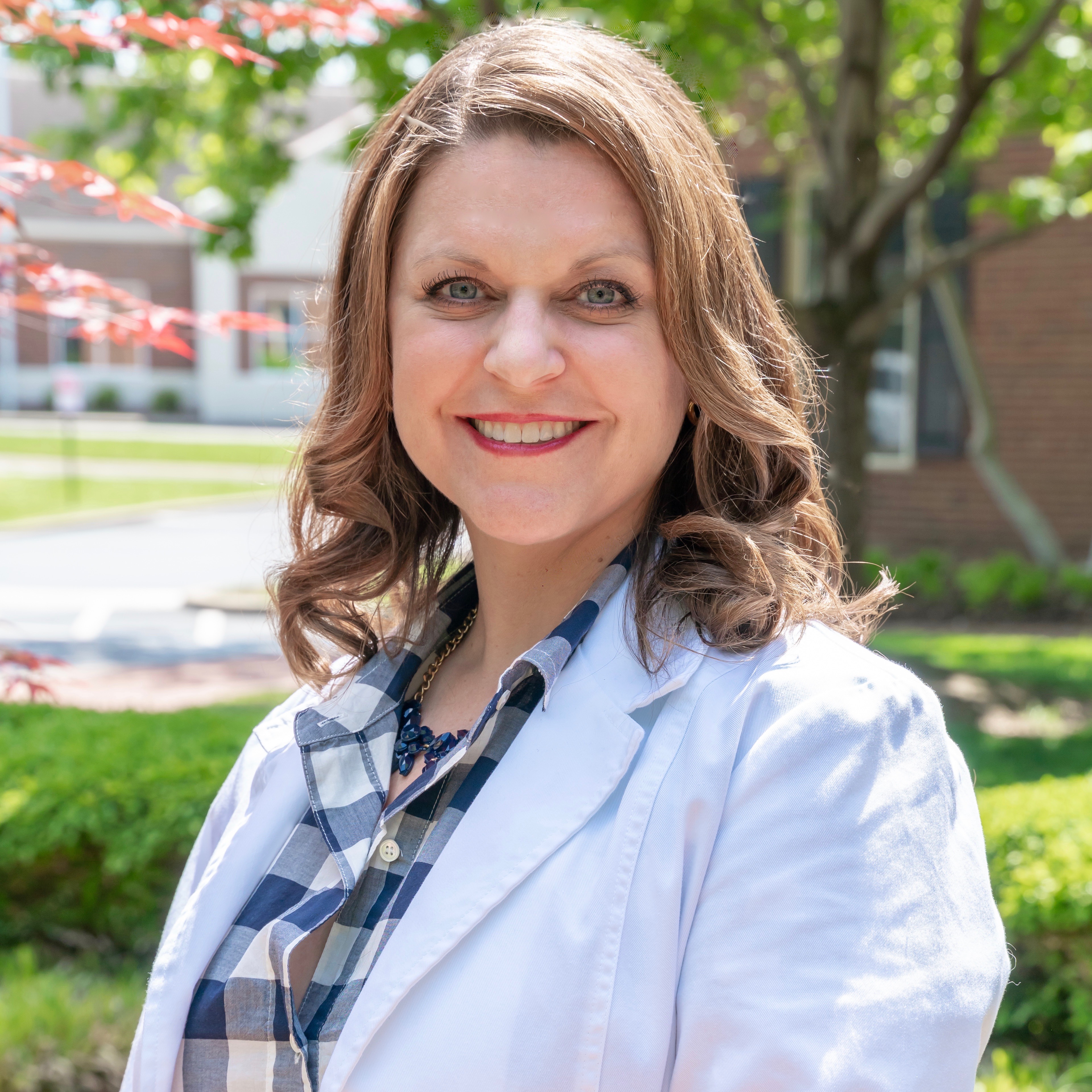 Mandy Dale
Family Nurse Practitioner
Mandy is originally from Chattanooga Tennessee, where she earned her bachelor's degree in 2002, and her master's degree in 2007 from the University of Tennessee at Chattanooga School of Nursing. Mandy was a competitive dancer and cheerleader, and cheered at UTC, where she was also a member of Kappa Delta sorority. Mandy moved to the Nashville area in 2016 with her husband Matt, and her two sons, Mackinnon and Mayer. She enjoys reading and traveling, but her favorite things to do are spend time with her family and study the Bible. She is excited about the breakthroughs in regenerative medicine, and she looks forward to seeing patients improve their quality of life with innovative procedures!
Our Approach & Values
Exodus Health Center – Chiropractor Brentwood, TN – is one of the premiere Regenerative Medicine facilities in Brentwood Tennessee. Each member of our team is a dedicated professional who cares about each patient. You can trust our team to help find a treatment and solution best fit for your specific symptoms.
Chiropractor Brentwood, TN
In order to provide relief for a variety of issues, we take an integrated approach to health care that treats patients like whole people rather than a collection of symptoms. We are dedicated to finding the root cause of medical issues such as chronic joint pain and back pain. We correct these issues with both regenerative treatments and other powerful healing therapies.
At Exodus Health Center – Chiropractor Brentwood, TN – we provide regenerative treatments that our patients can trust. If you're seeking a solution for a medical problem like chronic pain, it's time to call for a consultation.
Specializing In
Chiropractic Care
Car Accidents
Regenerative Medicine
Decompression Therapy
Pregnancy & Pediactric Care
Treating
Pain (Neck pain, back pain, shoulder pain, hip pain)
Headaches and Migraines
Disk Injuries
Decreased Movement
Sciatica
Arthritis
We Work With Wellness, Car Accidents and Regenerative Medicine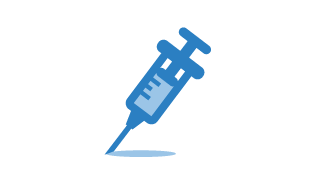 Regenerative Medicine
We apply the latest advancements in Regenerative Medicine as a solution to the debilitating symptoms of chronic pain throughout the body.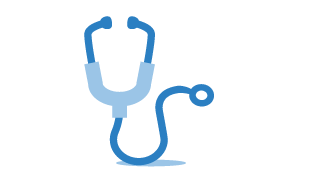 Chiropractic Care
Our Chiropractic care is an effective and safe form of therapy, based on restoring proper spinal alignment, joint motion, and nervous system function.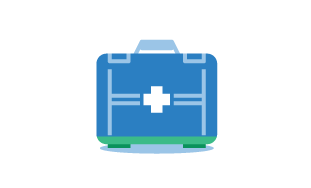 Car Accidents
Accident victims can have back, joint, ligament, and muscle injuries without any symptoms. For those who have experienced an accident, let's talk today.
What People Say About Exodus Health Center 
– Chiropractor Brentwood, TN
"I have been to many chiropractors over the years for intense pain. Very few were successful. However, at exodus, with Dr. Guess, I have been treated for not only pain, but long term care and with lasting results. I am so happy to be treated as a patient and a client. I highly recommend if you want to feel better, this is where you want to be. I work 12 hours a day on my feet, and I'm pain free for the first time in 2 years!"
"I love this place!!!! My gait is back to normal and I have no more aches and pains. As a singer my posture is so much stronger and I'm able to hit the notes with more power. I've also noticed that when I'm performing i'm not fatigued as I used to be. Total game changer!!!"
"I was in a bad car crash where I rolled my F250 a year ago in Florida, Recently, I came and visited my family here in the Nashville Metro area and stumbled across this office PRAISE GOD!!! I had instant relief and full range of motion in my neck after just 2 sessions! If you need spinal care… look no further. I wish I lived here for my care."